Digital
Customer Experience Consulting
Build Brand Loyalty with Custom CX Solutions
The customer journey begins with the first touchpoint – maybe that's seeing a social media post from your company or landing on your website to read an article. Whether or not they continue their journey depends on the experience they have at each step across digital spaces. Intuitive, engaging experiences customized for your target audience are essential to meeting both customer expectations and a growth-focused strategy.
New Era takes a multidisciplinary approach to elevating CX by connecting you with data-driven strategies and right-fit technology solutions while implementing flexible, accessible design.
New Era's customer experience consulting teams include:
Digital strategists
Marketing specialists
Content strategists
UX experts
Graphic designers
User interface specialists
Analytics specialists
CX Services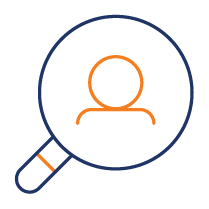 Persona Development & Journey Mapping
We take an in-depth look at your relevant data to uncover customer needs, motivations, pain points, and goals, and create a map showing their attitudes, actions, and friction points along their journey. Using this, we can deliver actionable insights you can use to improve the customer experience, eliminate challenges, and spark delight at every touchpoint.
Projects may include:
Data analysis
Customer & stakeholder interviews
Customer journey mapping
Service blueprint design
Future-state mapping

UX Research & Design
Our customer experience consulting team researches customer perceptions and thought patterns around your brand. With these insights, we design relevant, interactive experiences across channels that prompt engagement while meeting customer needs.
Projects may include:
Voice of the customer research
UX workshops
User experience design
User interface design
UX/UI testing

Innovation & Design Thinking
New Era leverages design-thinking methodologies to gain clarity into the pain points and areas of friction customers face at each touchpoint and how that impacts their experience with your brand. We also challenge fixed perspectives with creative ideation to bring new, customer-centered solutions to the forefront.
Projects may include:
Vision alignment
Problem definition
Design thinking workshops
Prototype development
Innovation roadmaps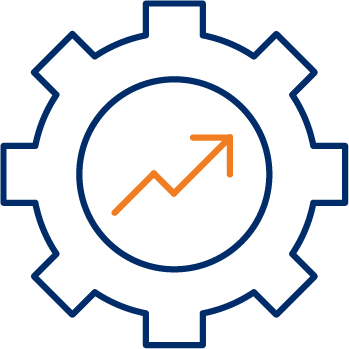 Conversion Optimization
Increasing customer engagement is critical to meeting your business goals. Our team recommends channels, touchpoints, and processes that will improve visibility with your ideal customers, craft messaging to attract and engage with them, and provide seamless experiences that lead to conversion.
Projects may include:
Digital strategy
Data analysis
CX design
A/B testing
Measurement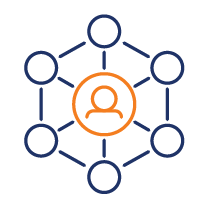 Lead Gen Strategy
Increasing leads is only effective if you're reaching the right audience. Our lead generation strategies increase visibility with your target audience, engage your ideal clients, and turn prospects into leads by using compelling content across key digital channels for every stage of the buyer's journey.
Projects may include:
Lead funnel evaluation & optimization
Channel mix
Campaign strategy
Messaging development
Lead scoring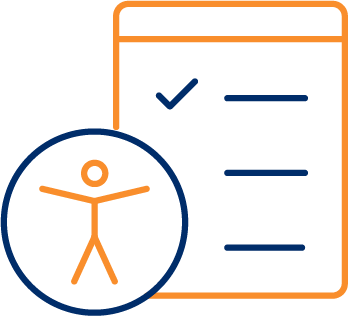 Accessibility Assessment
Ensuring that all users can understand, navigate, and interact with websites, applications, and tools is an important part of a successful CX strategy. Our customer experience consulting services always make inclusion and creating a seamless experience for users of all abilities our highest priority.
Projects may include:
UX/UI testing
Manual & automated testing
Compliance audit
Accessible design
Experience optimization
Our perspective on technology modernization.
Ready To
Talk?
Let us know how we can help you out, and one of our experts will be in touch right away.