Data
AI & Machine Learning Solutions
Put Data to work Against your Greatest Business Challenges
Surface patterns in big data and mine your own information for insights by leveraging the power of artificial intelligence and machine learning models. Using AI and ML-powered predictive analytics, you'll empower your organization with real-time predictions that drive large-scale business impact.
Our AI and machine learning consulting teams identify the right frameworks, models, and data sets to help you use data and technology to acquire new business, predict customer behaviors, determine the best candidates for cross-selling, accurately forecast risk, and gain a competitive edge.
Our teams include:
Advanced analytics architects
Data scientists
DevOps/ML pipeline experts
Data & integration engineers
Machine learning engineers
AI solution engineers
Machine Learning Consulting

Machine Learning Strategy & Roadmap
We evaluate your current business environment, existing investments, and skillsets to help you understand, plan, and drive ROI for advanced analytics across the entire ML lifecycle.
Projects may include:
Use case & ROI analysis
Platform & vendor selection
Reference architecture & dependency engineering
Blueprint development

Model Development POC
Explore machine learning with a low-cost, high-value entry point. We'll help you identify a relevant use case, develop a proof of concept, source and pre-process your data, engineer a model, and deploy it in real time. 
Projects may include:
Workshop facilitation 
Business analysis 
Data discovery 
ML modeling 
Data engineering 
POC design & implementation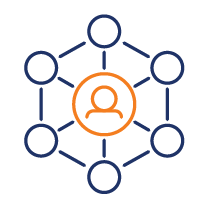 Model Selection & Tuning
You need to identify the right machine learning platforms and algorithms to drive predictive analytics. We'll explore your data and expand, tune, or optimize your existing machine learning models, including MLaaS models in AWS and Azure.
Projects may include:
Business analysis
Data discovery & engineering
Platform selection
ML modeling
ML optimization

Model Deployment
Our machine learning consulting teams embed your AI and ML models in new or existing platforms to push your results to the transaction level – ensuring that your machine learning solutions help your company rapidly achieve insights.
Projects may include:
ML DevOps
MLOps Pipelines
Integration development
Application integration of ML insights across web, mobile, & other platforms
Our perspective on technology modernization.
Ready To
Talk?
Let us know how we can help you out, and one of our experts will be in touch right away.