Technology
Custom Application Development
Enhance Customer Experience and Accelerate Business Impact
From next-generation architecture and platforms to emerging technologies and best practices, our teams leverage technical expertise to deliver custom app development solutions that delight users and drive business impact. From planning to implementation to accelerating results, we help you get the most out of your systems and maximize your return on investment.
Our teams include:
Technology consultants
Software testers
Business analysts
App developers
Cloud developers
Software developers
Custom App Development Services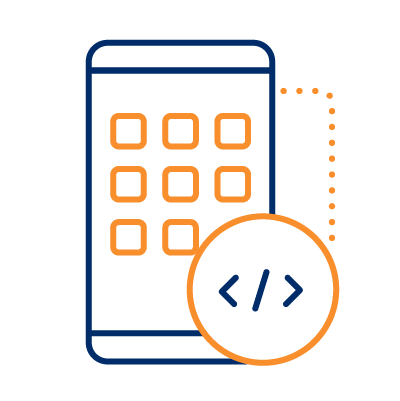 Application Modernization
Evolve your applications into more modern, scalable frameworks using the latest architecture and technologies. We help you alleviate capacity constraints, accelerate adoption, and implement leading-edge solutions like microservices, AI, and more.
Projects may include:
Current state assessment
Vision, process, and goal alignment
Strategy & roadmap development
Implementation

Custom App Development
We deliver custom application development to help you automate your processes, increase output and efficiency, exceed customer expectations, and reach your business goals.
Projects may include:
Business analysis
Application development
Software testing
System integration
Operations & support
Web & Mobile
We build websites, intranets, and mobile apps in both native and cross-platform applications to deliver content-rich, data-driven, location-aware experiences. Learn more about our web development and mobile development services.
Projects may include:
Vision & requirements alignment
Site architecture
Visual design & imagery
Custom development
Accessibility audit
UAT & testing

Cloud Apps
We design and build cloud-based applications, specializing in Microsoft Azure and AWS. Our teams can help you modernize existing applications or develop cloud-native solutions. Learn more about our cloud development services.
Projects may include:
Hardware integration
Code analysis
Architecture design
Project management
Application development

Containerization, DevOps, & Observability
Our team improves application development speed, quality, and control by combining best practices with the latest technologies. Increase your agility and shorten releases with a DevOps approach to modern solutions. Learn more about our DevOps services.
Projects may include:
DevOps implementation
Process automation
Microservices consulting & implementation
Kubernetes consulting & implementation
Quality process enablement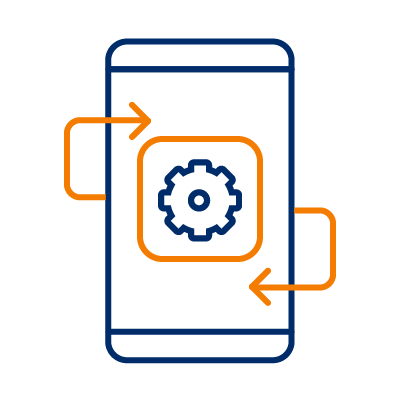 IoT Development Integration
We help you create, optimize, and secure IoT and wearable applications that provide users with high-impact data and meaningful connectivity. Our expertise includes Bluetooth, NFC, RFID, and WiFi interactivity.
Projects may include:
Technology strategy
UX design
Solution design
Companion app development
Device integration
Our perspective on technology modernization.
Ready To
Talk?
Let us know how we can help you out, and one of our experts will be in touch right away.