Data
Data Integration & Architecture Services
Realize the Full Value of Data as your Business Grows
Give your teams better access to and understanding of your enterprise data with a flexible, scalable data architecture. Break down data silos. Enable new processes and capabilities. Get the insights you need to improve time-to-market and adaptability while accelerating achievement of your strategic objectives.
Our teams introduce modern technologies and flexible frameworks that help you get more from your information, democratize your data, and build a future-ready, data-driven business culture.
Our teams include:
Enterprise solution architects
Data analysts
Data modelers
Enterprise data architects
Data engineers
DevOps practitioners
Data scientists
Data Architecture Services

Modern Data Platform Evaluation
The landscape of transformational technologies changes quickly. We uncomplicate the platform selection process, leading your team through the rationalization and selection of technologies best suited to your objectives and business culture.
Projects may include:
Business requirements & gap analysis
Technology assessment
Business case development
Platform & tool rationalization
Demonstrations & proofs of concept
Implementation recommendations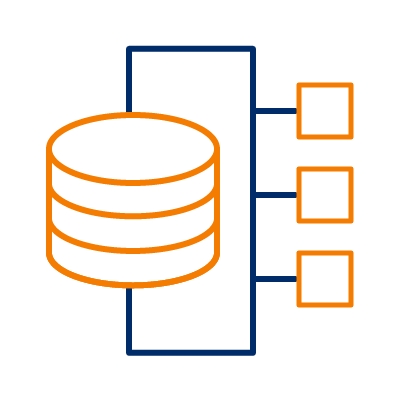 Data Architecture Assessment & Design
Our data architecture and data modeling services help you create and implement the right data artifacts and patterns to support the development lifecycle.
Projects may include:
Data architecture assessment & solutioning
Data model development
Data engineering
Master Data Management
Our team helps you analyze, design, and implement master data solutions to drive operational efficiency and enable strategic initiatives. Effectively managing master data, such as customer, product, supplier, and reference data can be a game-changer across the business.
Projects may include:
Requirements gathering
Barriers & gap analysis
Business case development
Platform & tool rationalization
Demonstrations & proofs of concept
Process engineering
Migration & implementation planning

Cloud Data Platform
Jumpstart your journey into modern cloud data platform solutions. We help you launch your cloud data platform and execute initial use cases to prove value, creating the foundation for a modern data architecture that enhances business capabilities.
Projects may include:
Business & data analysis
Use case & user story creation
Data architecture & modeling
Platform & tool configuration
Data engineering
DevOps & deployment

Solution Architecture
We help you solve your most complex data integration challenges, leading design efforts and introducing modern techniques and approaches to enable new capabilities.
Projects may include:
Data & system analysis
Current state architecture decomposition & future solutioning
Data modeling & pipeline pattern design
Data engineering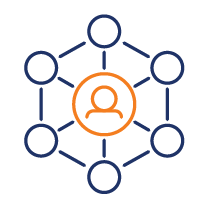 Data Integration
Explore opportunities to combine data from across your organization into a unified view that makes the information more accessible, easier to analyze, and valuable to the business.
Projects may include:
Business analysis
Data analysis & profiling
Data architecture
Development
Data Virtualization
Sometimes business processes work better when data is collected and stored in source systems, but organizations function best when data is readily available. Data virtualization applies a virtual layer that provides a unified view of all your data regardless of its format and source.
Projects may include:
Use case analysis
Solution design & architecture
Tool rationalization & selection
Implementation planning & execution
Use case development
Our perspective on technology modernization.
Ready To
Talk?
Let us know how we can help you out, and one of our experts will be in touch right away.