Technology
API Consulting
Integrate your Solutions to Boost Efficiency and Speed to Market
Managing multiple applications across platforms can lead to process silos and compromised user experience and data security. Drawing on expertise in public APIs and custom API development services, our team helps you create and manage a robust, comprehensive API strategy. Accelerate enterprise-wide integration with API consulting and management services that deliver reliable, scalable, maintainable results.
Our teams include:
Technology experts

API strategists

Cloud modernization specialists

Cloud developers
API consultants
Enterprise architects
Technical writers
Application testers
API Development Services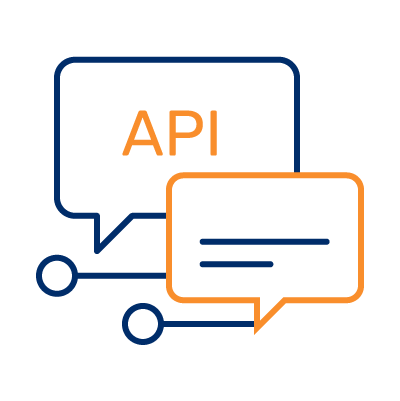 API Strategy & Design
We design application programming interfaces (APIs) for client-facing or server-side connections between open-source or proprietary solutions, helping to amplify and extend the utility of your technology.
Projects may include:
Business analysis
Process evaluation
Technology assessment
API strategy
API design

API Development & Deployment
We develop and deploy secure, scalable APIs that anticipate future business needs. Designed to accommodate shifting capacity demands and prioritize secure pathways, our customized API solutions ensure strong performance.
Projects may include:
API development
IT security
Technology integration
API implementation

API Marketplace Implementation
We help you create a portal that uses your API structure to bring software to market faster by breaking down development silos and establishing standards of governance for API use and modification.
Projects may include:
API consulting
Solution development
API governance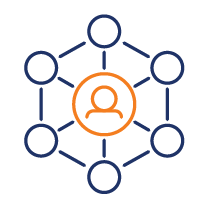 Enterprise Application Integration
We identify the right enterprise integration pattern to ensure that your data is used and updated across your databases, applications, and workflows, boosting your efficiency.
Projects may include:
Data discovery
Data flow documentation
Tool identification & implementation
Process automation
Ongoing development
API Management & Monitoring
Our team maintains your APIs and monitors them for any potential security errors or incidents. API management can include future expansion to scale or the addition of new requirements and protocols.
Projects may include:
API consulting
Security monitoring
API oversight
API testing
API services
Ready To
Talk?
Let us know how we can help you out, and one of our experts will be in touch right away.