Digital
Mobile Software Consulting Services
Elevate the Customer Journey with Mobile App Development
With so much reliance on mobile devices, it makes sense to develop a mobile app to increase customer engagement. Before diving into development, it's important to know exactly what your customers want and need in an application, and that's where New Era can help. Our mobile software consulting services empower you to make data-driven decisions to create a mobile experience or improve an existing one.
In addition to app development, our mobile software consulting services also include IoT and wearable devices, ensuring that our experienced teams help you shape the way customers interact with your brand in digital spaces.
Our teams include:
Digital strategists
Visual designers
UX designers
Front-end developers
Native mobile developers
iOS/Android developers
Content strategists
UI specialists
Back-end developers
Mobile Software Consulting Services

App Assessment & Roadmap
Before building your mobile application, you need to know what your customers need, how to engage with them, and how to get your company on board with the strategy. With our assessment and roadmap solutions, we help you determine what kind of application will best suit your goals and build a roadmap to that takes an iterative approach to app development. This allows you to deliver new features quickly and easily, keeping you connected to your audience.
Projects may include:
Business analysis
Technology assessment
Vision, process, and goal alignment
Roadmap development

Native iOS and Android
Knowing how your customers will access your application, the features they need, and how they'll access your application determines the path to development. We develop content-rich, data-driven, location-aware native apps and progressive web apps as well as hybrid options to fit your needs and customer profile.
Projects may include:
Mobile app development consulting
Voice enablement
Virtual reality & augmented reality experiences
On-device machine learning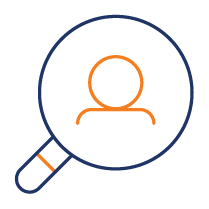 UI & UX Design
Creating a positive customer experience is the key to ensuring interaction and engagement. We build user interfaces and visual experiences that reflect your brand identity and guide customers through their journey with intuitive, accessible pathways.
Projects may include:
Device form factor analysis
User interface design
Visual design & imagery
Custom development
Accessibility audit

Information Architecture & Content Strategy
An attractive, intuitive interface is just one facet of an excellent customer experience. They want to find the information they need and complete tasks quickly and easily, which is why relevant, engaging content and a logical organization method should also be a high priority. Our mobile software consultants blend creativity with technical expertise to empower your brand to resonate with customers in every mobile experience.
Projects may include:
Mobile journey mapping
Information architecture
Customer-focused messaging
Content development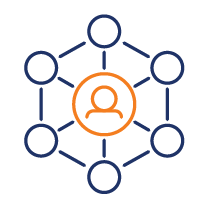 Backend & IoT Integrations
When your platforms are separate from your applications, data gets lost or siloed, damaging the customer experience and slowing down operations for your team. While integrating mobile solutions with existing hardware does create challenges, we deliver seamless experiences by troubleshooting existing hardware integrations and implementing new ones.
Projects may include:
Companion IoT hardware connectivity
GPS, Bluetooth, & camera features
Testing
Security & compliance
Our perspective on technology modernization.
Ready To
Talk?
Let us know how we can help you out, and one of our experts will be in touch right away.