Technology
Technology Strategy
Achieve Business Goals with Technology Modernization
To stay competitive, you need a modern, scalable technology ecosystem. But even the most revolutionary technologies fail to reach full potential in the absence of a carefully considered strategy. Instead of wasting resources on technology for its own sake, our team helps you focus on the right solutions to reach your customers, empower your workforce, and achieve your business goals.
Our teams include:
Technology experts
Infrastructure engineers
Software testers
Integration specialists
Business analysts
Application developers
Cloud developers
Back-end developers
Technology Strategy Services

Technology Modernization Strategy & Roadmap
We assess your current state, including processes, tools, and capabilities, and create a roadmap to optimize, refactor, repurpose, and consolidate your technology in alignment with your vision and IT best practices.
Projects may include:
Application portfolio assessment
Vision, process, and goal alignment
Strategy development
Roadmap development

Enterprise Architecture & Application Assessment
We help you standardize, organize, and modernize your enterprise architecture and applications so that your IT infrastructure supports scalable growth.
Projects may include:
Application portfolio assessment
Architecture design
Application modernization planning

Packaged Software Evaluation & Selection Strategy
We use our understanding of your business processes and strategic direction to evaluate commercial off-the-shelf (COTS) tools and products that may serve your goals and guide your team through vendor selection and implementation planning.
Projects may include:
Business analysis
Tool identification
Technology solution evaluation
Vendor selection strategies
Project management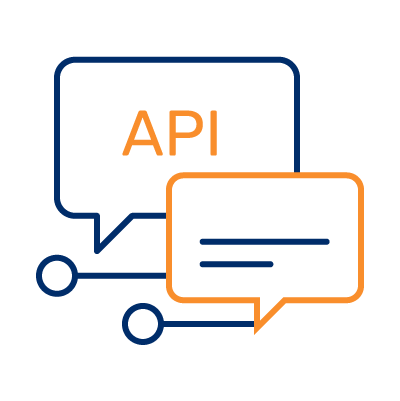 API Strategy & Implementation
We help you create and manage a robust, comprehensive, and user-friendly API strategy that focuses on integrating your architecture for reliability, security, and maintainability.
Projects may include:
Enterprise architecture evaluation
API design
API development
API management and monitoring
Our perspective on technology modernization.
Ready To
Talk?
Let us know how we can help you out, and one of our experts will be in touch right away.