Technology
Emerging Technology Services
Prepare for the Future with the Latest Ideas and Applications
Making strategic investments in the leading-edge technologies driving modern innovation can help you understand your customers, streamline your operations, and optimize your business for the future. But it's not enough to chase the latest thing. Our approach to emerging technology services starts with defining a business problem, and then determining the best way to use breakthroughs like artificial intelligence, machine learning, and intelligent automation to solve it.
Our teams include:
Technology strategists
Artificial intelligence specialists
Machine learning developers
Deep learning experts
Data scientists
Cloud experts
VR/AR/XR developers
IoT & wearables developers
Business analysts
Analytics experts
Emerging Technology Services
Intelligent Automation Consulting
We help you evaluate your business processes for opportunities to improve speed to market, reduce risk, and streamline operations through intelligent automation at scale. Accelerate your digital transformation and enhance customer experience with innovative applications of emerging technologies.
Projects may include:
Process evaluation
Technology assessment
Vision, process, and goal alignment
Strategy development
Center of Excellence implementation
AI, ML, and RPA implementation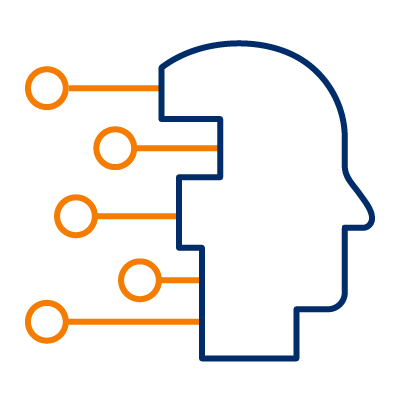 Machine Learning, Deep Learning, & Artificial Intelligence
We help you surface patterns in big data and make predictions in real time about your customers' behavior using cutting-edge models and algorithms. Our ML, DL, and AI solutions delight customers with personalized experiences that strengthen your brand and give you a competitive edge. Learn more about our AI, ML, and DL services.
Projects may include:
Advanced analytics strategy
Blueprint development
Model selection, customization, & optimization
ML pipelines & integration
Predictive analytics & forecasting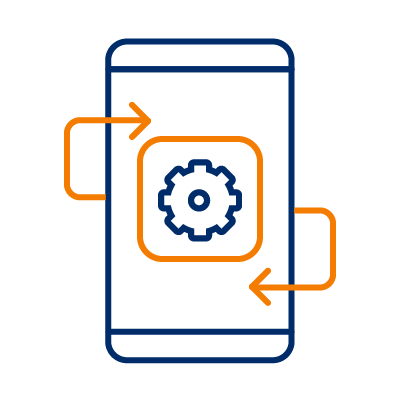 IoT & Wearables
We help you create, optimize, and secure IoT and wearable applications that provide users with high-impact data and meaningful connectivity. Our expertise includes Bluetooth, NFC, RFID, and WiFi interactivity.
Projects may include:
Technology strategy
UX design
Solution design
Companion app development
Device integration

Virtual Reality (VR) / Augmented Reality (AR) / Extended Reality (XR)
Our team gives your organization insight into opportunities to increase customer engagement through virtual reality, augmented reality, and extended reality solutions that make sense for your business.
Projects may include:
Technology consulting
VR/AR/XR design
Solution development
Integration & implementation
Actionable insights in 6-8 weeks 
Why wait months to see machine learning results? During your Machine Learning Jumpstart, we'll consider a key business problem, assess your data, and build a machine learning model that delivers answers fast. 
Ready To
Talk?
Let us know how we can help you out, and one of our experts will be in touch right away.