Reimagining Customer Insights, Risks, & Relationships Through Machine Learning
Your bank is collecting substantial volumes of data about your customers' financial disposition, preferences, and suitability every day. In this webinar, we discuss how you can turn this data into insights that can be used to drive cross-sell revenue.
Machine learning for banks
Discover the three qualities that successful machine learning use cases share, explore the two types of answers machine learning can give you, and develop use cases for your next machine learning project.
Accelerate your machine learning capabilities
Fusion's Machine Learning Jumpstart is a four-step process that allows you to explore the capabilities of machine learning and quickly gain answers to a key business question.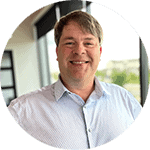 With 15+ years of technology leadership experience, John brings a unique perspective to companies on their advanced analytics journey. He led numerous machine learning initiatives for large enterprises across industries. Those projects range from customer acquisition and retention to securities pricing and trade analytics.
John's background in application development, analytics, systems integration, and I&O helps him formulate how businesses can use data to drive competitive advantage and engineer true intellectual property.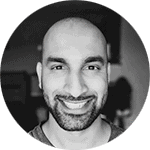 Sajith is an expert in machine learning, artificial intelligence, and enterprise-wide, web-based application development, with a B.S. in computer science from Franklin University.
Sajith helps enterprises identify and solve challenges across the business that are ideal for machine learning. He led teams that revolutionized the financial, insurance, food, and retail industries by introducing advanced, intelligent forecasting systems that are powered by machine learning and artificial intelligence.
Ready to talk?
Let us know how we can help you out, and one of our experts will be in touch right away.