Microsoft
Microsoft Teams
Cohesive Communication and Collaboration for the Modern Workplace
The remote working model is fast becoming the new norm for businesses looking to ensure continuity in their operations amidst many associated implications. However, there are inherent challenges in a virtual platform, such as seamless web-based communication and collaboration, file sharing, and video calling, amongst other basic functions that are a part of every organization. Though many applications resolve a part or the whole of the above challenges, Microsoft Teams stands ahead of others, with close to 280 million monthly users in Q2 2023.
Microsoft Teams is not just limited to a communication and collaboration platform but has a wide range of features and functionalities that extend its native capabilities. Going beyond the out-of-box features, custom Apps and Bots can be built for Teams. Such integration gives a comprehensive advantage for businesses looking for a unified application for diverse business needs.
Our custom Teams solutions enable you to meet your requirements with custom development, integration solutions and implementing Microsoft Teams governance with the platform.
We are a Microsoft Solutions Partner in multiple competencies and have deep domain expertise in the Microsoft technology ecosystem. With our decades of vast experience, we have delivered solutions and built enduring relations with our clients.
One of our recent projects was to develop a Custom Governance Strategy and Implementation for regulating Teams usage for a leading Pharma giant. The solution also included administration, provisioning, naming conventions, and reporting capabilities for the Teams Environment.
New Era's Custom Solutions for Microsoft Teams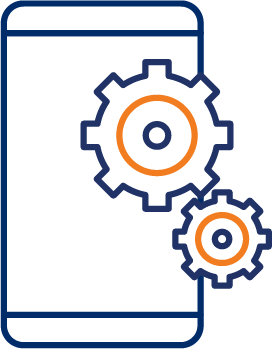 Custom App Development
Teams comes with a vast set of core Apps, apart from those created by Microsoft or third-party developers. You get the flexibility of configuring them for your business needs. For more specific and complex requirements, we can help you by creating custom or Line of Business Apps using Teams' integration capabilities with Power Platform. Teams also facilitate the deployment of SharePoint client-side web parts as a tab, a custom App, or a messaging extension-extending the accessibility of your SharePoint pages.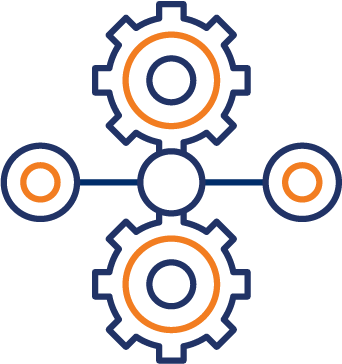 Integration Capabilities
Teams integrates with Dynamics 365, simplifying collaboration and communication within the suite. With the integration, Teams facilitates making or receiving calls within Dynamics 365, enables users to access and collaborate on customer records using the Teams interface, and facilitates easy information sharing. If you are using Dynamics 365, you stand to benefit from our custom solutions that facilitate seamless integration with Teams and enhance your Customer Relationship Management (CRM) capabilities.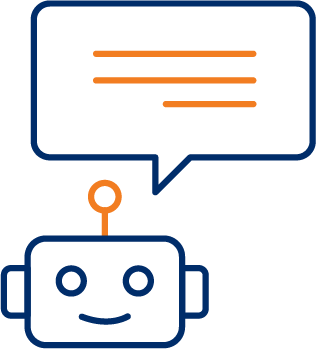 Custom Bot Development
Teams facilitates the deployment of Custom Bots developed using JavaScript or the Teams Toolkit. Bots support a wide range of business requirements, such as a frontline customer-facing application for answering user queries. Using Artificial Intelligence (AI) and Natural Language Processing (NLP), we can develop Bots that handle complex tasks quickly and accurately. Bots can interact with users within the Teams application using voice and video. Microsoft Graph APIs enable Bots to function as an Interactive Voice Response (IVR) system, making Teams a viable platform for creating an enriched customer engagement experience.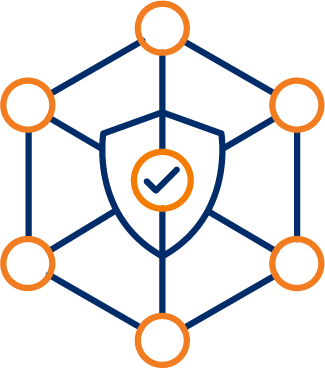 Security and Governance
Microsoft Teams has a host of built-in security and governance features open to customization as per the organizational requirement. Teams integrates with Azure Active Directory, and has two-factor authentication for regulated access. Our solutions regulate the creation of Teams, set Data Loss prevention measures, apply sensitivity labels for the protection and classification of Teams data, and use Advanced Threat Protection to identify and block unsafe data coming from integrated platforms such as SharePoint and OneDrive.
Ready To
Talk?
If you are looking to implement a custom solution using the Microsoft Teams platform, or are looking to enhance its native capabilities to align with your business goals, do contact us today, and we will be glad to help.