From technical complexity to concrete results
As a quickly growing company with multiple global segments, Mesa Labs struggled to unite a sprawling set of websites that didn't reflect the leading-edge nature of their scientific and technological work or the commonalities between their brands.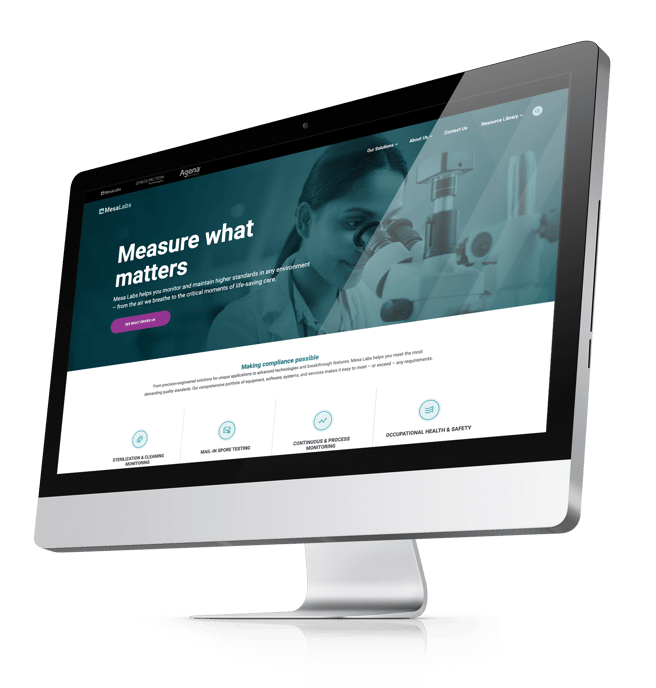 Confusing customer experience
With ten separate brand websites totaling well over 1,700 pages, Mesa's product offerings grew more and more fragmented. Customers couldn't find their way around digitally, and bounce rates spiked.
Maintaining the legacy sites and manually navigating between platforms and workflows was difficult, time-consuming, and expensive. Even simple edits and updates often resulted in a cascade of errors and site crashes.
Over time, unresolved errors piled up and the legacy websites continued to slow down. Conversion rates were far below standard, and when Mesa Labs discovered they had an overall web health score of zero, the cost-benefit balance no longer favored the status quo.
Mesa Labs partnered with Fusion Alliance to find and implement creative solutions to these complex challenges. After outlining big picture goals, we conducted an in-depth discovery phase to build a strategic roadmap. As a result of that foundational effort, we put a robust solution in place in just four development sprints.
Project goal
Unify the cross-brand digital experience
To unify the website, we looked for conceptual and structural commonalities between brands and created a replicable format that preserved unique features while uniting common themes.
Our solution
Architected a unified site with a standardized structure

Redesigned the site to create visual continuity across subsidiary brands and reflect the bold nature of their work

Created core messaging encapsulating the commonalities between the brands and product suites
Project goal
Simplify site management
The first step to streamlining Mesa's cumbersome maintenance process was to move the websites to the HubSpot CMS platform. Since the organization already used HubSpot's CRM, they knew HubSpot's flexible structure would allow the customization and modularity they needed to keep the new website scalable for future acquisitions.
Our solution
Replatformed ten legacy sites from WordPress to HubSpot

Developed a custom theme with 15 custom templates and 42 custom modules

Democratized page builds to empower Mesa's marketing team

Integrated previously siloed tools and components using HubSpot's API framework along with Power Automate to access information and assets stored in Office 365

Added several custom React apps to the HubSpot environment, including a filterable product catalog, robust research library, on-site search, and a gated certificate finder
Project goal
Increase SEO domain authority
Diffusing their online footprint across ten websites left Mesa Labs with weak search engine rankings. Our redesign combined technical, design, and content strategies to better reflect Mesa's industry position in search results.
Our solution
Consolidated information architecture

Optimized the entire site with custom development to remove code bloat and improve overall performance and core web vital metrics

Implemented a user-focused content strategy, including topical page organization and interlinking
Project goal
Improve customer engagement
To combat high bounce rates and keep current and potential customers on the website, our approach incorporated both quantitative and qualitative research and tactics.
Our solution
Used a virtual unmoderated testing methodology to validate site organization and user pathways with internal and external customers

Added interactive catalog and library experiences to deliver more engaging functionality across the site

Optimized page designs and content to support the user journey
Project goal
Boost conversion rates
In addition to engagement, the new website needed leads to prove ROI and justify taking a major technical leap forward.
Our solution
Used new information architecture, page design, and content to assist the customer journey, amplify cross-sell opportunities, and demonstrate value

Tailored calls to action to customer groups, giving visitors multiple options for getting information and assistance, and improving customer experience

Transferred form management from Mesa Labs' third-party tool, FormStack, into the HubSpot ecosystem, creating workflows and contact properties to enable the Mesa Labs sales team to act on leads generated by the website
"[Fusion's] expertise helped us to drive significant traffic to our website, increase our lead network exponentially and generate inbound, qualified leads within a matter of weeks."
1,700+ pages slimmed down to 350-page unified brand experience
Engagement rates up 60% in the first month post-launch
>5x conversion rate in first month post-launch
In addition to the immediate and significant boost to engagement and conversion, Mesa Labs' new website delivers broader impact across the business. The company's new, unified visual branding provides a template for ongoing expansion, and the custom technical framework of the website itself is already paying dividends for Mesa in additional web projects.
"Their professionalism and HubSpot expertise made the experience of launching a new website relatively easy. We are proud to call Fusion Alliance our partners."
The new Mesa Labs site captures the core mission that unites the brand family. Maintaining legacy distinctions while highlighting commonalities gets customers to the right place fast while communicating industry leadership.
"Fusion Alliance helped us better display our brands and products, guiding us through great UI/UX activities to get to where we needed to be."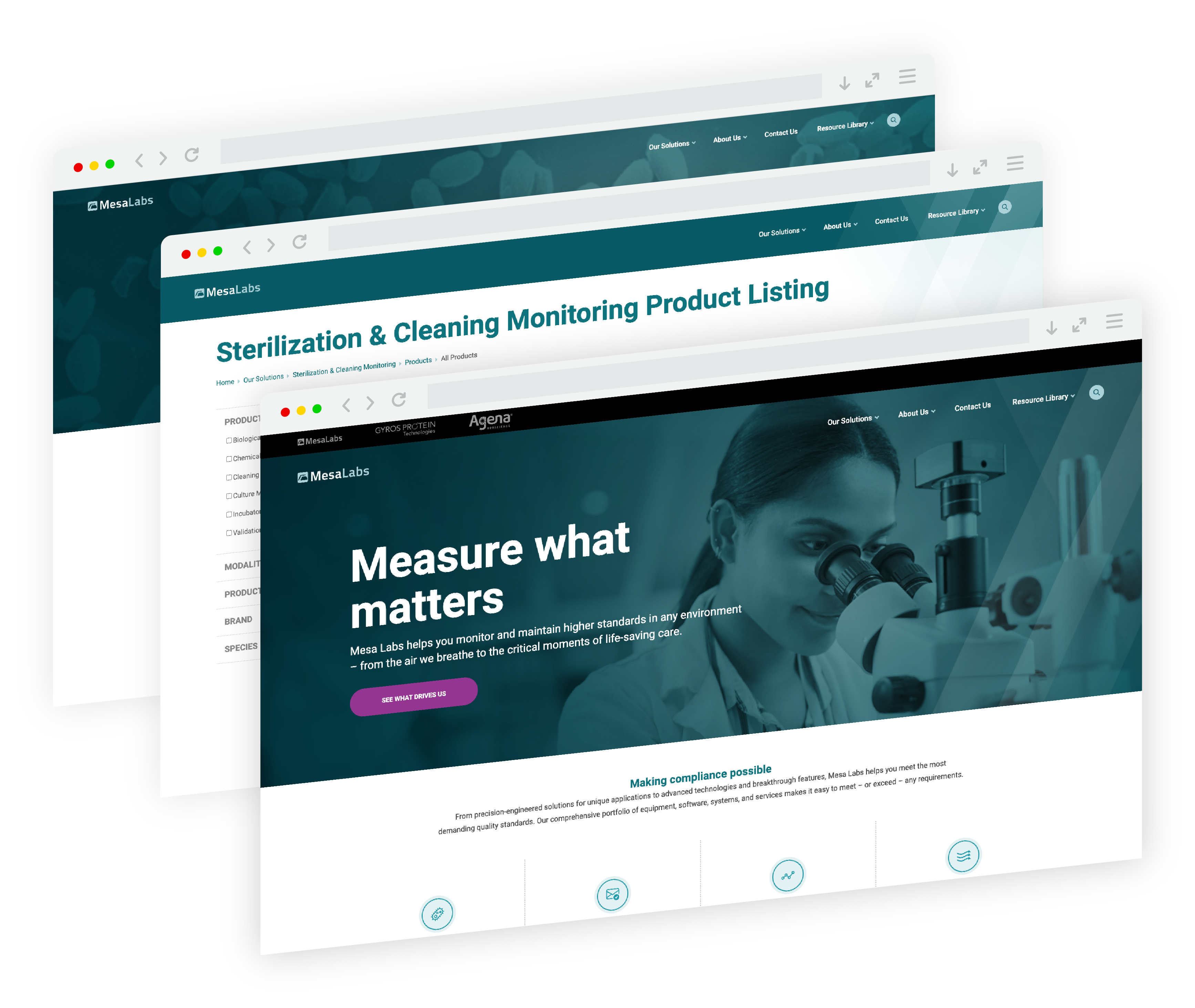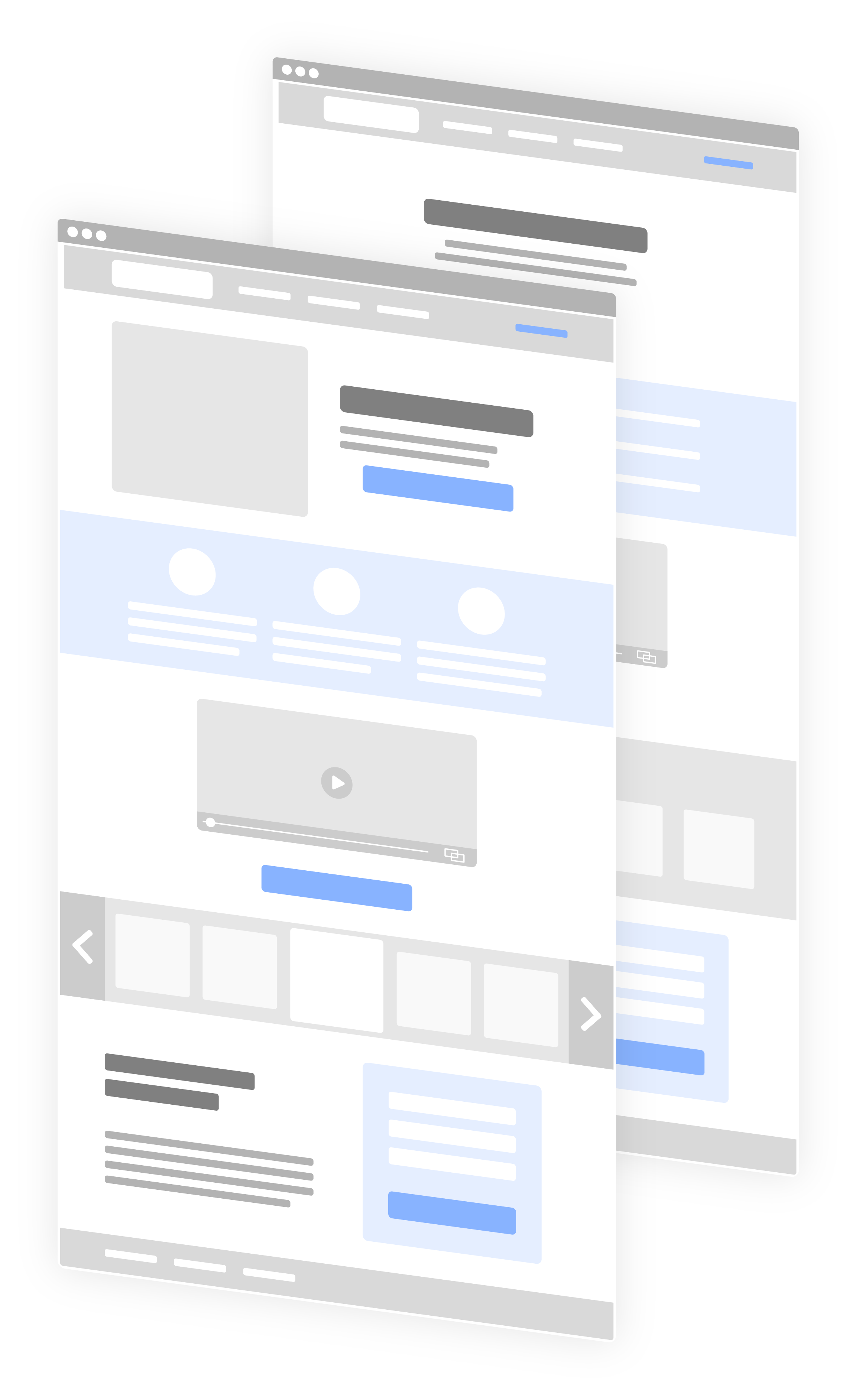 A scalable digital framework
Fusion continues to partner with Mesa Labs to test and refine the website, generating continuous improvements and streamlining the process for future acquisitions. In fact, the project laid the groundwork for a second migration to the same HubSpot CMS Enterprise Portal for another group of companies in the Mesa Labs brand family. Although the market strategy for those companies differs slightly from the core brands, using the same established framework and modules delivered significant economies of time, scale, and resources
"Their top-notch team of experts helped us to develop and implement an ongoing and evolving marketing strategy which is focused on achieving our objectives. Centered around HubSpot, our workflows and websites started proving ROI immediately."
In spite of significant technical complexity, Fusion met — and exceeded — Mesa Labs' ambitious goals, creating an integrated, custom website that delivers powerful results.