Digital
User Experience Design
Increase Engagement with User Experience Design Solutions
Today's consumer seeks a seamless, enjoyable experience, especially in digital spaces, and if they can't find that experience with your company, they're likely to go to your competitor instead. New Era's user experience design team keeps your customers engaged through an intuitive, optimized experience that guides them to the answers they seek and the solutions they need.
From understanding your users' needs to designing an attractive, functional, and accessible interface, we take a comprehensive approach to user experience design that will delight your customers throughout their journey with your company.
Our teams include:
Solutions directors
Digital strategists
UX designers
UI designers
Graphic designers
Web developers
User Experience Design Services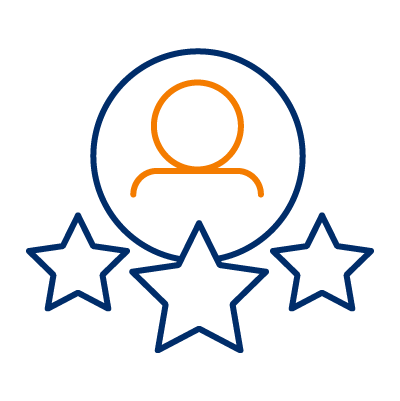 User Experience Research
Understanding your customers' needs, wants, and challenges is essential to providing the best possible experience. Our team takes an empathetic, attitudinal approach to customer research, using our data as the backbone of our user experience design process.

Design Thinking & Workshops
Before changing your existing user experience design, you need clarity into the current challenges and existing areas of friction along the customer journey. We will address these issues and use an iterative approach to smooth existing concerns while helping you identify human-focused solutions to chart the best path forward.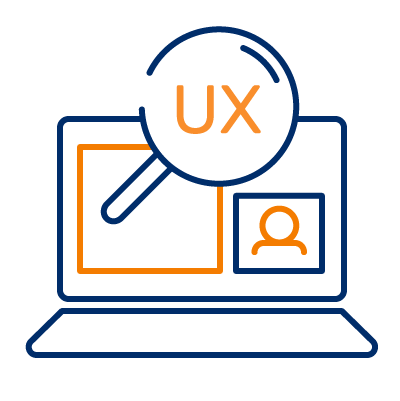 User Experience Design
Excellent UX focuses on both the impression of the overall customer experience as well as a granular look at each element within the design. Our UX team blends these two viewpoints to create efficient, intuitive experiences to delight and engage your users and customers.

User Interface Design
When your users interact with your brand in a digital space, on a mobile app, website, or intranet, they want to accomplish their task quickly and enjoy the experience. Our UI design specialists focus on creating visual, interactive touchpoints to guide the user through their journey efficiently and intuitively.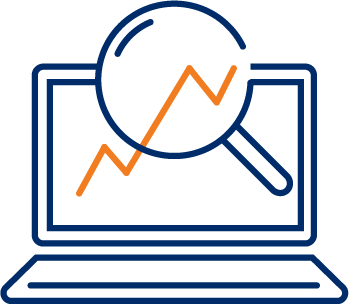 Accessibility Design
Ensuring that all users, including those with disabilities, can understand, navigate, and interact with your website, applications, and tools is about more than providing a good UX, it's also a legal requirement. Our user experience design team focuses on inclusion and going well beyond ADA guidelines to guarantee a seamless customer experience for all users.

Usability Testing
If your users experience problems with your technology, you need to know about it. Having real people test your technology and applications helps identify friction points and provide solutions for improving user experience.
Our perspective on technology modernization.
Ready To
Talk?
Let us know how we can help you out, and one of our experts will be in touch right away.